The online mark
Hey ,
Zoals je reeds hebt kunnen lezen in de nieuwsbrief van augustus was 2019 al een zeer bewogen jaar binnen Are Agency. We hebben echter niet stilgezeten. Neem samen met ons een kijkje achter de schermen.
De nieuwsbrief in een nieuw jasje
'Nieuwsbrief' klinkt maar saai toch? Daarom hebben we besloten er een nieuwe naam op te plakken. Maar hoe begin je daaraan? Gaan we kopiëren van de grote spelers? The Are Times… Waarom ook niet? Wel, we mogen onze eigenheid niet verliezen. Er zijn al genoeg anderen, kopiëren maakt je dus niet uniek. Blijf trouw aan je merk!
The online mark is representatief voor Are Agency. Dit is wat we doen, we zorgen voor impact en laten jouw sporen online achter. We zorgen dat je gevonden wordt en eens je gevonden wordt, zorgen we voor een indruk die zijn sporen nalaat. Deze nieuwsbrief is alvast één van onze online marks, Are you ready to leave yours behind?
Eerste bedrijfswagen
Are Agency groeit en dat werd intern onmiddellijk duidelijk. Maxim werd verrast met de eerste bedrijfswagen binnen Are Agency. Gedaan met uren tijdsverlies aan het openbaar vervoer, Maxim lost nu al jullie marketingraadsels in no-time op!
Are merchandise
Je hebt het al dan niet zien verschijnen op onze sociale kanalen, maar ook onze nieuwe merchandise is binnen. Comfortabel, maar toch professioneel! Word jij binnenkort een Are Agency ambassadeur?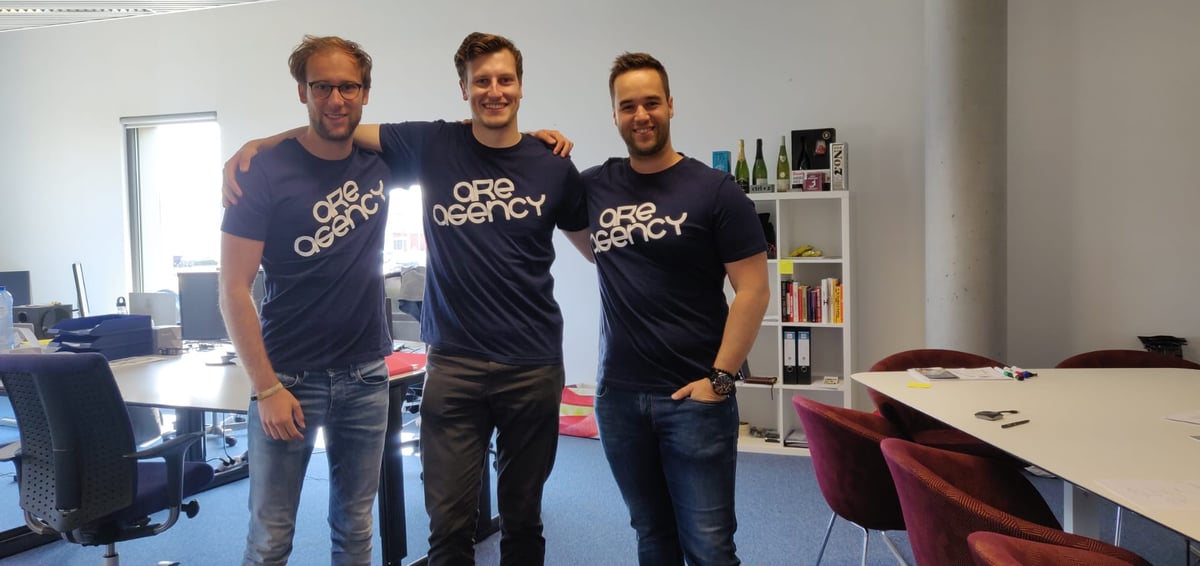 De Are Agency trainingen zijn terug!
Ook bij de nieuwe start van het academiejaar zaten we niet stil. 13 september startten we alvast met een eerste workshop: 'Social Media Advertising', onderdeel van de 'Maak werk van je zaak' module van Syntra waar ondernemers de kans krijgen om hun zaak extra te laten openbloeien.
Het blijft niet enkel bij workshops. Ruben deelt zijn kennis met de toekomst en gaat vanaf vrijdag 20/09 weer aan de slag als docent digitale marketing aan Thomas More Hogeschool in Mechelen!
Houd ons zeker in de gaten, want binnenkort komen er weer een hele reeks trainingen en workshops bij ! Never stop learning !
Are Agency werft aan
Ken jij nog een échte digital native uit de richtingen Marketing, communicatiemanagement, Cross Media, etc. of simpelweg iemand die super gedreven is en die nog op zoek is naar een leuke stageplek met doorgroeimogelijkheden? Neem dan gerust contact met ons op, we hebben namelijk nog enkele plekjes vrij!